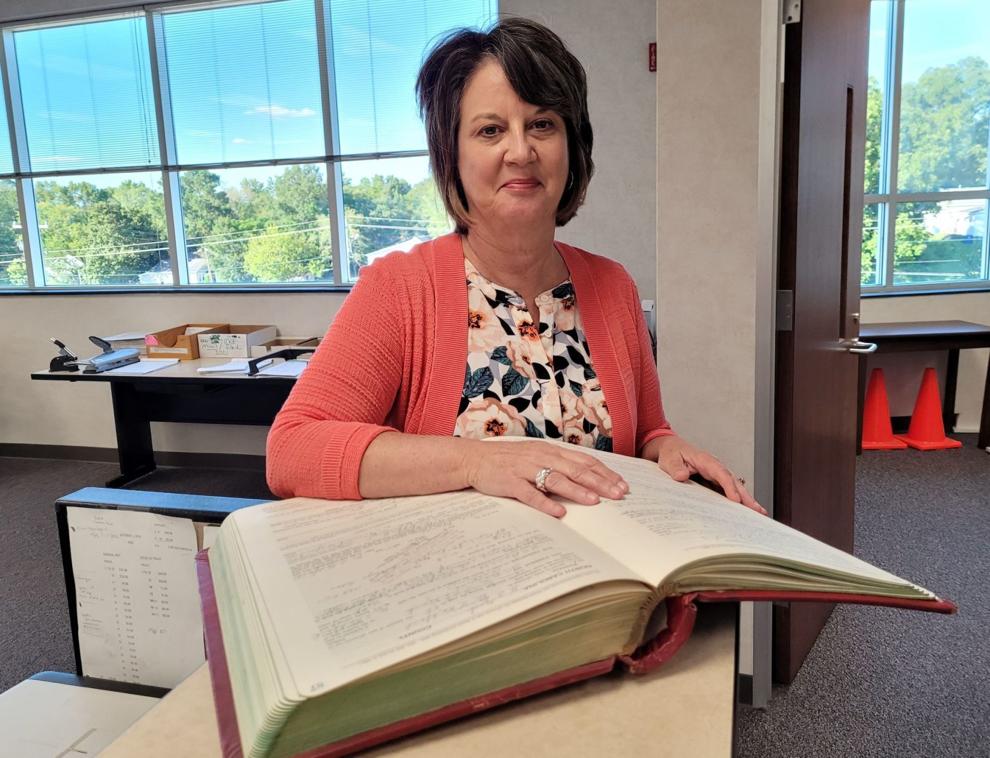 Nash County Assistant Register of Deeds Sandra Davis has been selected to fill the post of Nash County register of deeds in the wake of the death of Anne Melvin during her term in office.
Davis has worked in the Nash County Register of Deeds Office for 14 years and has served as assistant register of deeds for roughly nine years.
Cassandra Conover, chairwoman of the Nash County Democratic Party, told the Telegram late Thursday night that Davis was chosen during a meeting of the party's executive committee to fill the elected position left vacant by the death of Melvin, who was a Democrat.
According to state law, the party affiliation of the former register of deeds determines who makes the decision about a replacement in such cases.
"The county executive committee elected Sandra Davis to be our recommendation to the Board of Commissioners to fill the position of Nash County register of deeds," Conover said. "Sandra's 14 years of experience working in this office provides her with a strong foundation in her endeavors as register of deeds. We know she will excel and take the office to higher heights."
Davis will need to be approved by Nash County commissioners at the next regular meeting of the board. However, the state statute is written in such a way that board approval is guaranteed.
Davis, 60, graduated from Rocky Mount Senior High School and completed training for the position of register of deeds through the N.C. School of Government at UNC-Chapel Hill.
"I am excited to be about to finish out Anne's term. I love this job, and I love the people of Nash County," Davis said Friday in an interview.
Davis said she enjoys her work because she deals daily with the details of people's lives. Almost every resident of Nash County has had some dealings with the Register of Deeds Office either through birth records, marriage records, death records or deeds to homes and other property. The register of deeds also administers oaths of office for notary publics.
"It is critical that these documents be indexed accurately and maintained so that they can be located when needed while not compromising the integrity of the records," Davis said Thursday night in a presentation to the executive committee.
Davis said she plans to make some changes to the department as soon as she is able.
"It is my plan to hire someone who speaks Spanish, which can help with the growing number of Hispanic people this office serves," Davis told the committee. "I will also ensure that the staff is cross-trained and prepared to lead the office in the future. It takes all of us to operate this office efficiently."
Davis said another nominee also made a presentation to the committee during Thursday night's meeting. Sandra Cooper, who had worked for Cummins for more than 30 years, was also interested in the position, she said.
"It was a close vote," Davis said.
Davis said she regrets that the job became hers through Melvin's death on Sept. 2.
"Anne had been sick for a couple of years before her death, but we all pulled together as a team. It still doesn't feel real that she isn't here," Davis said. "It is an honor to be able to fill out her term. I hope I make her proud."
Davis said she hopes to run for the position in 2024 when the current term is complete. However, she said she plans to make that decision further down the road.
"A lot can happen in three years," she said.